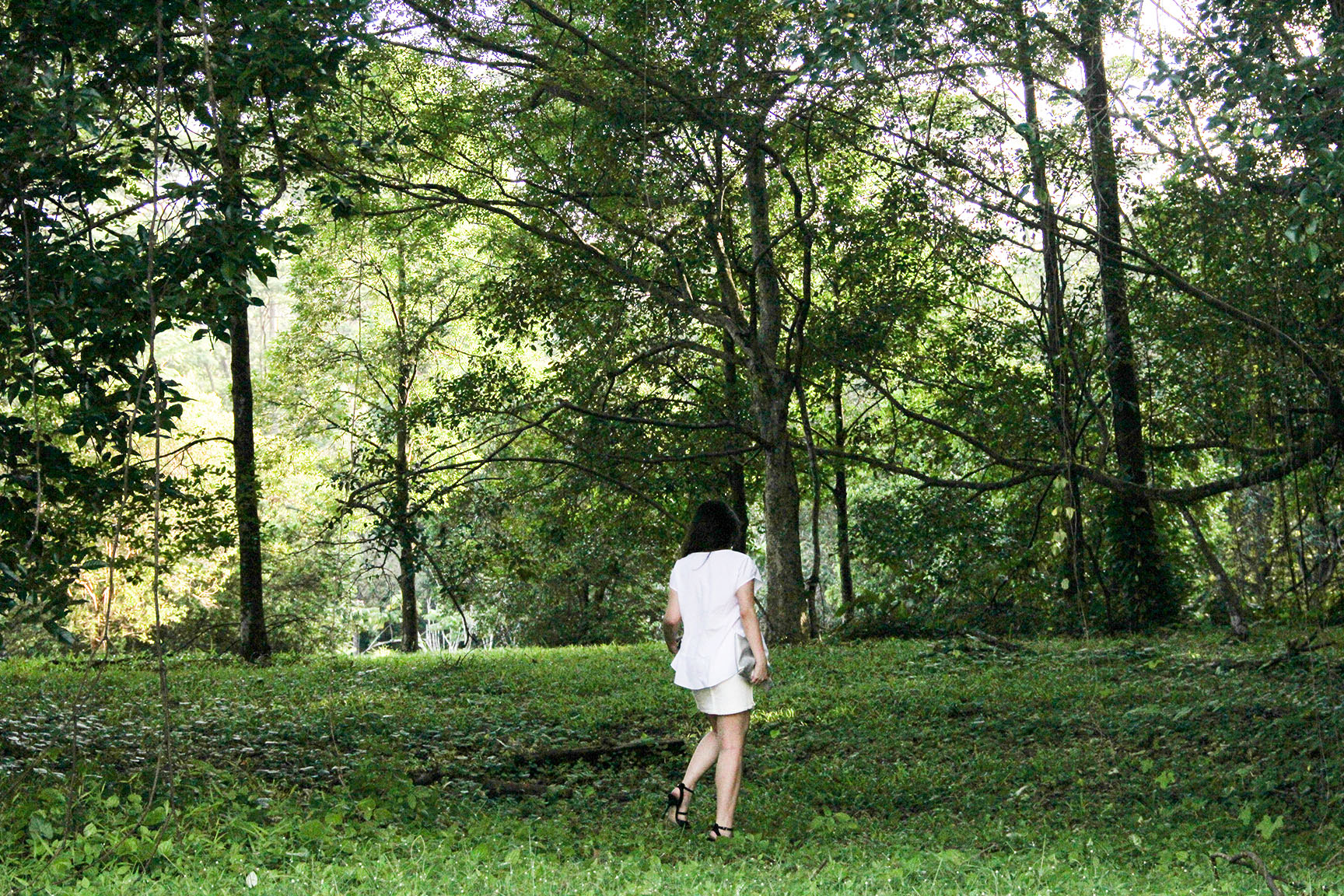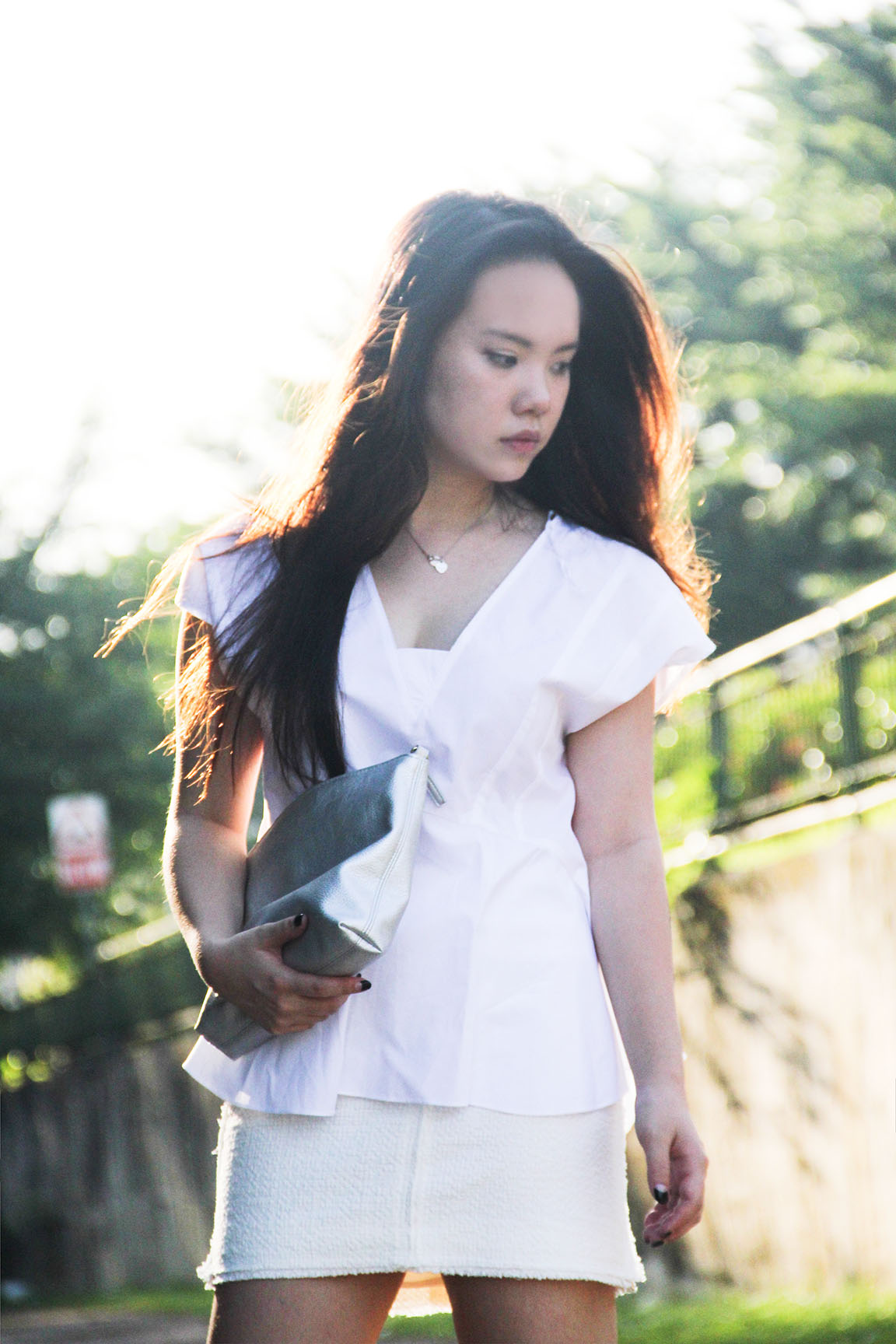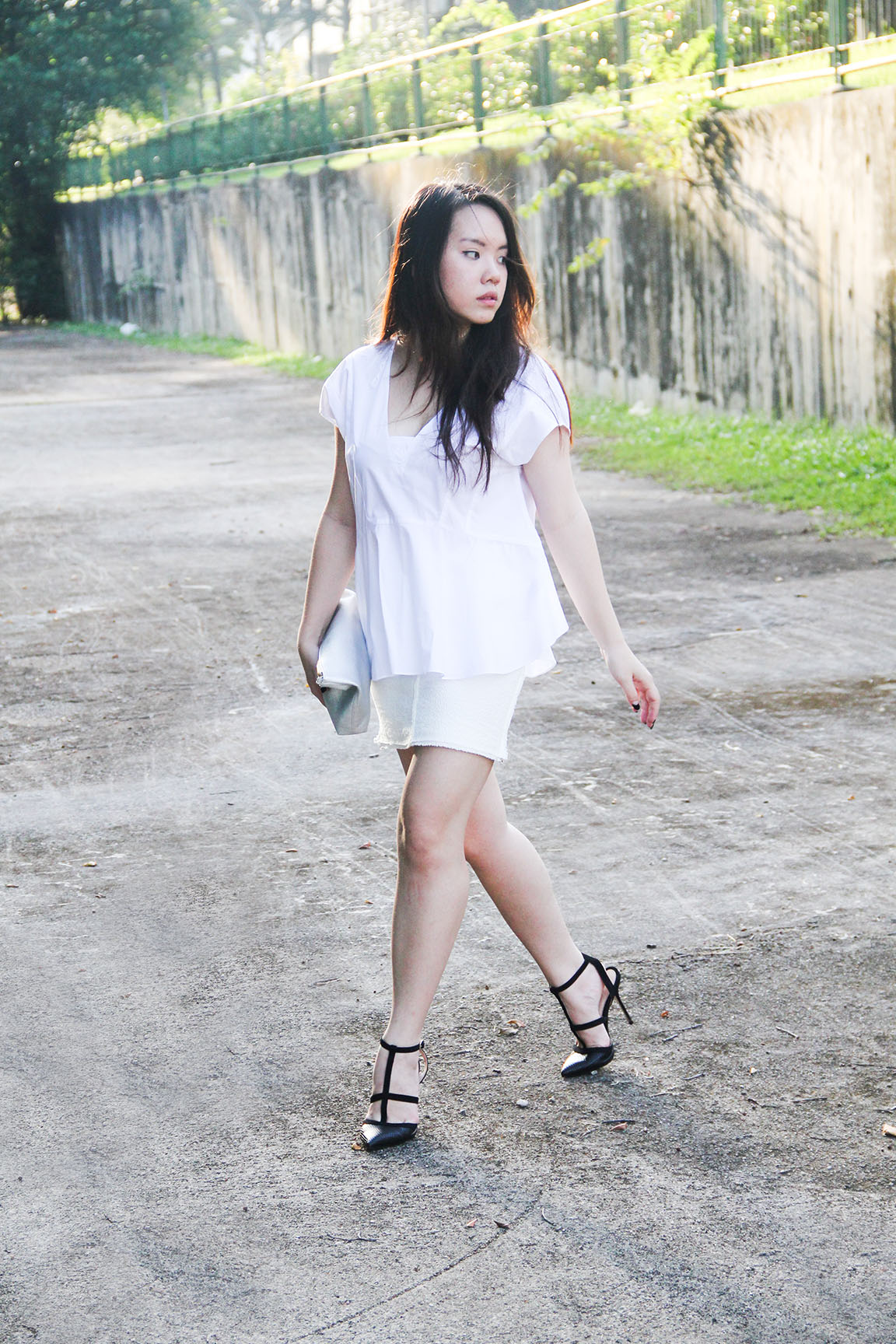 I've been finding myself stuck in a real monochrome mood of late, and colours never really have grabbed my attention anyway.  Usually if anything comes in white or black, I'm sold. I managed to snag this white loose peplum top and a Chanel-esque tweed skirt at Zara while I was in London. I thought a looser top would be a lot comfortable in this sweltering heat. Sometimes white can come off as a pretty harsh colour, but I find playing with textures often helps to break that harshness and soften the look.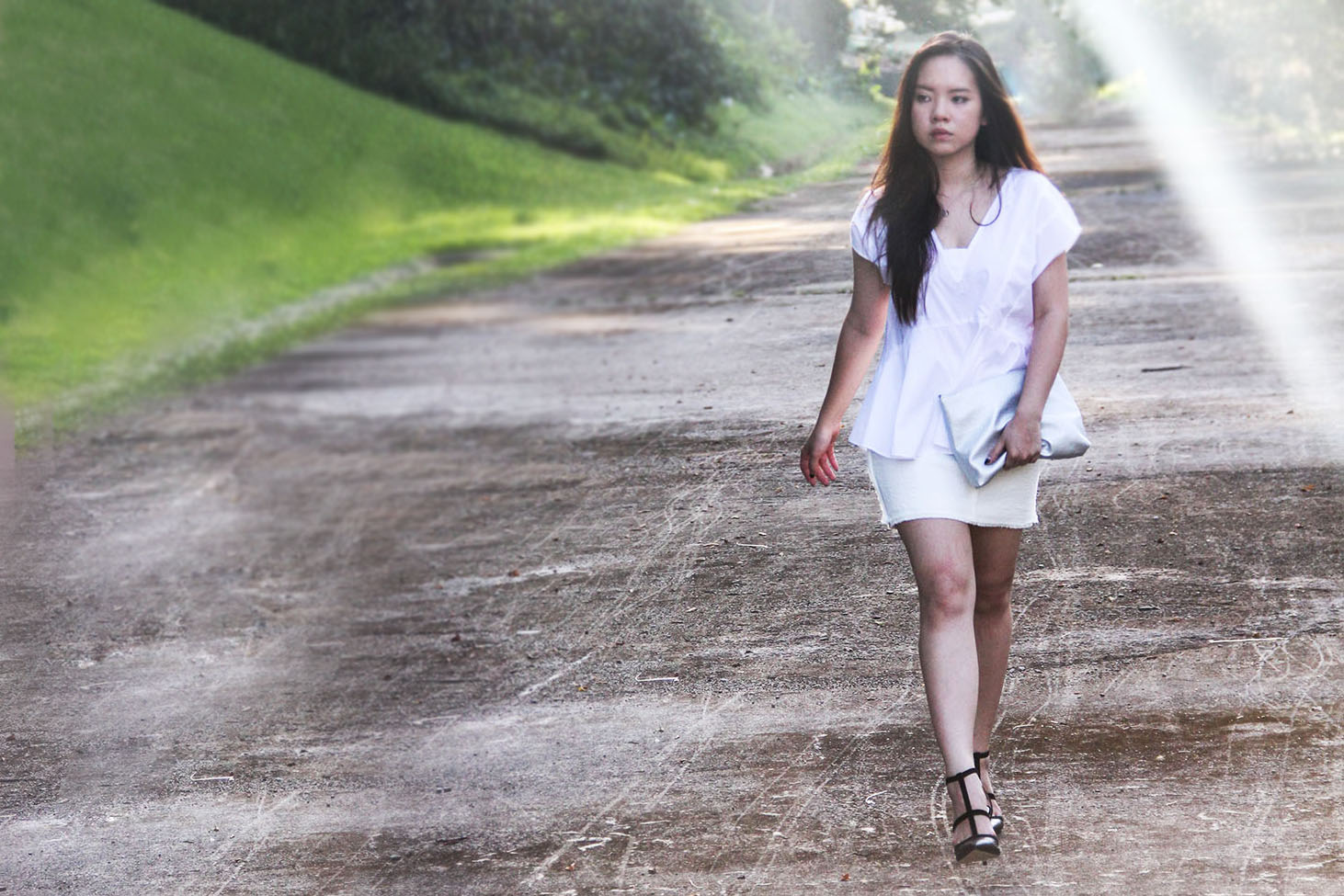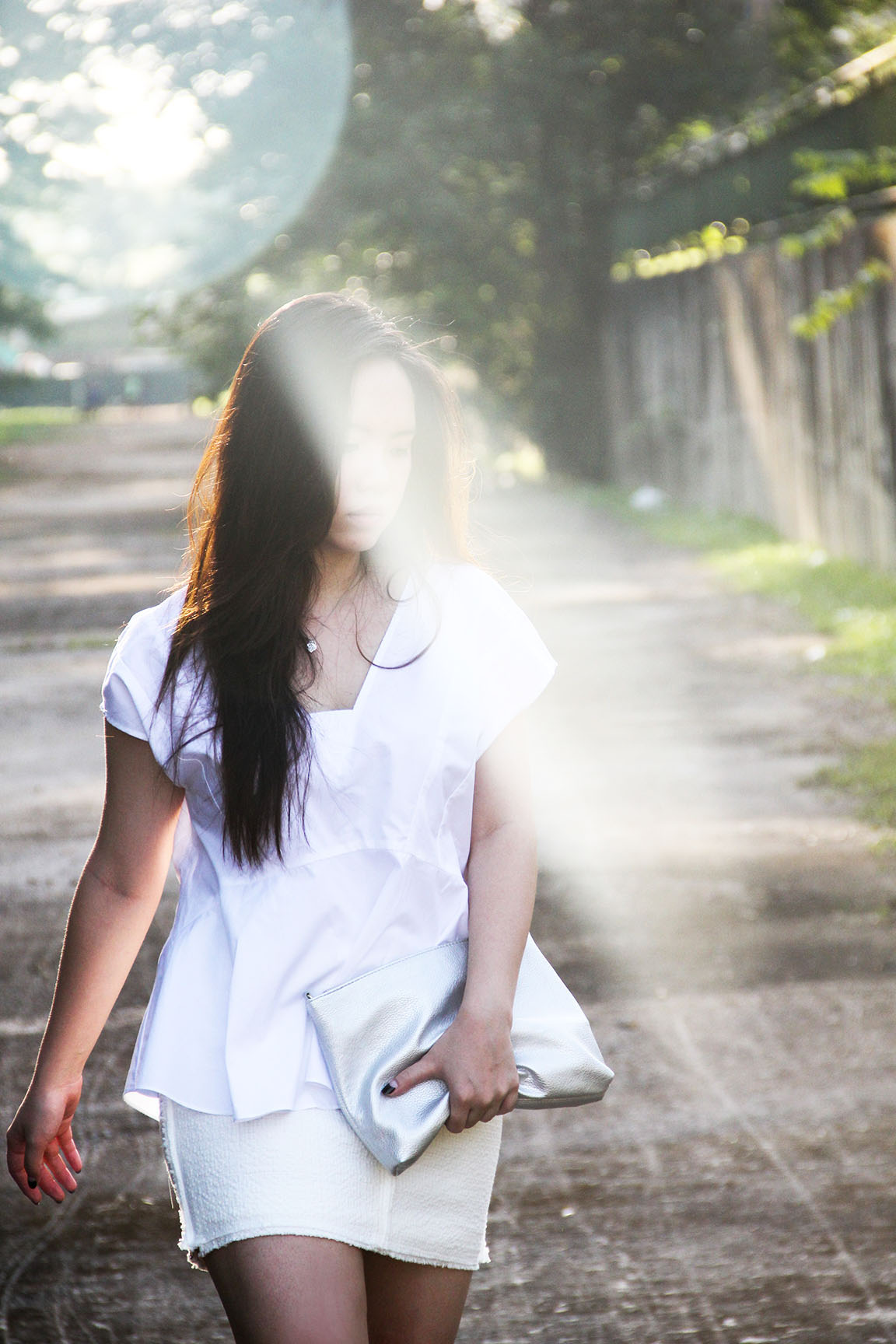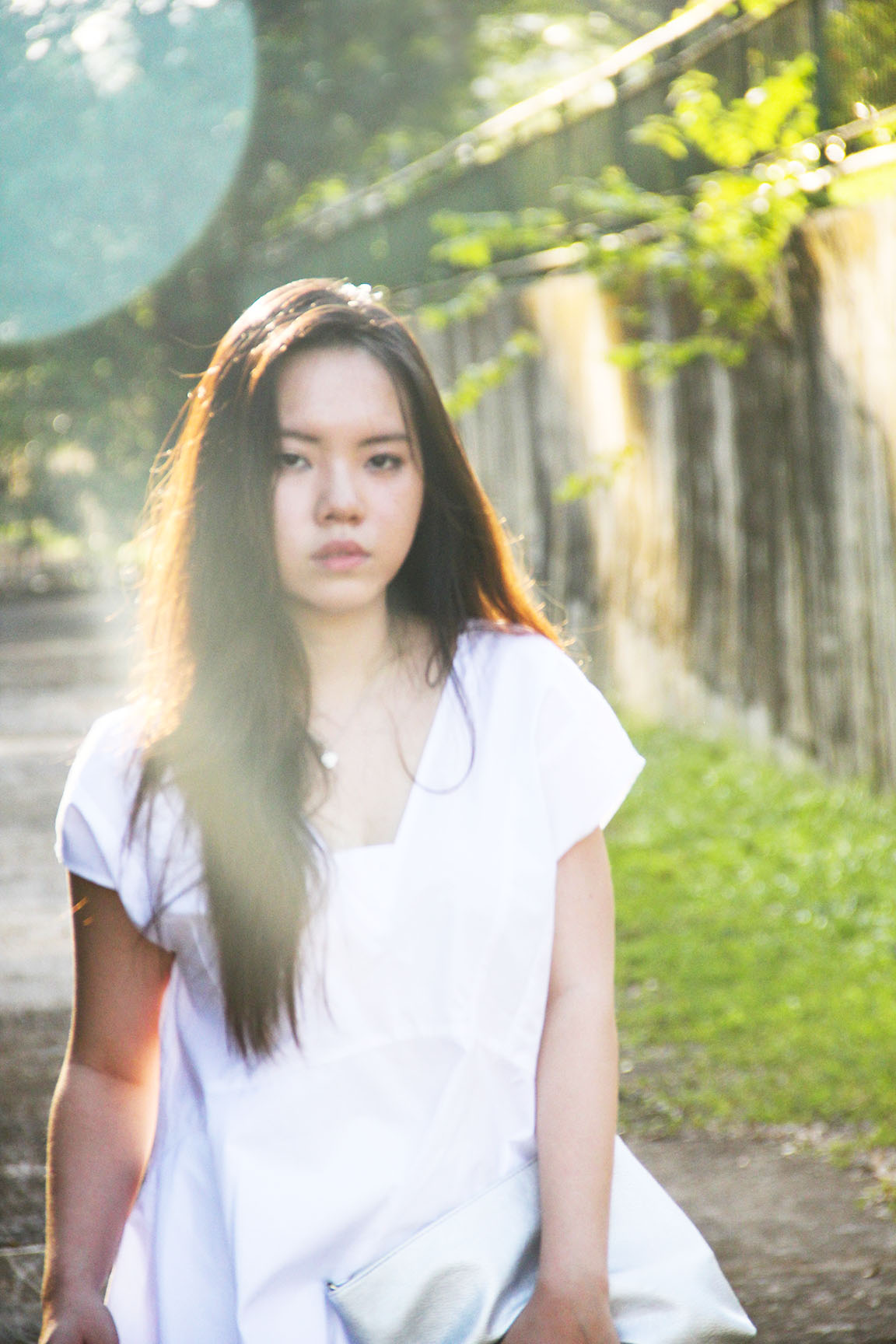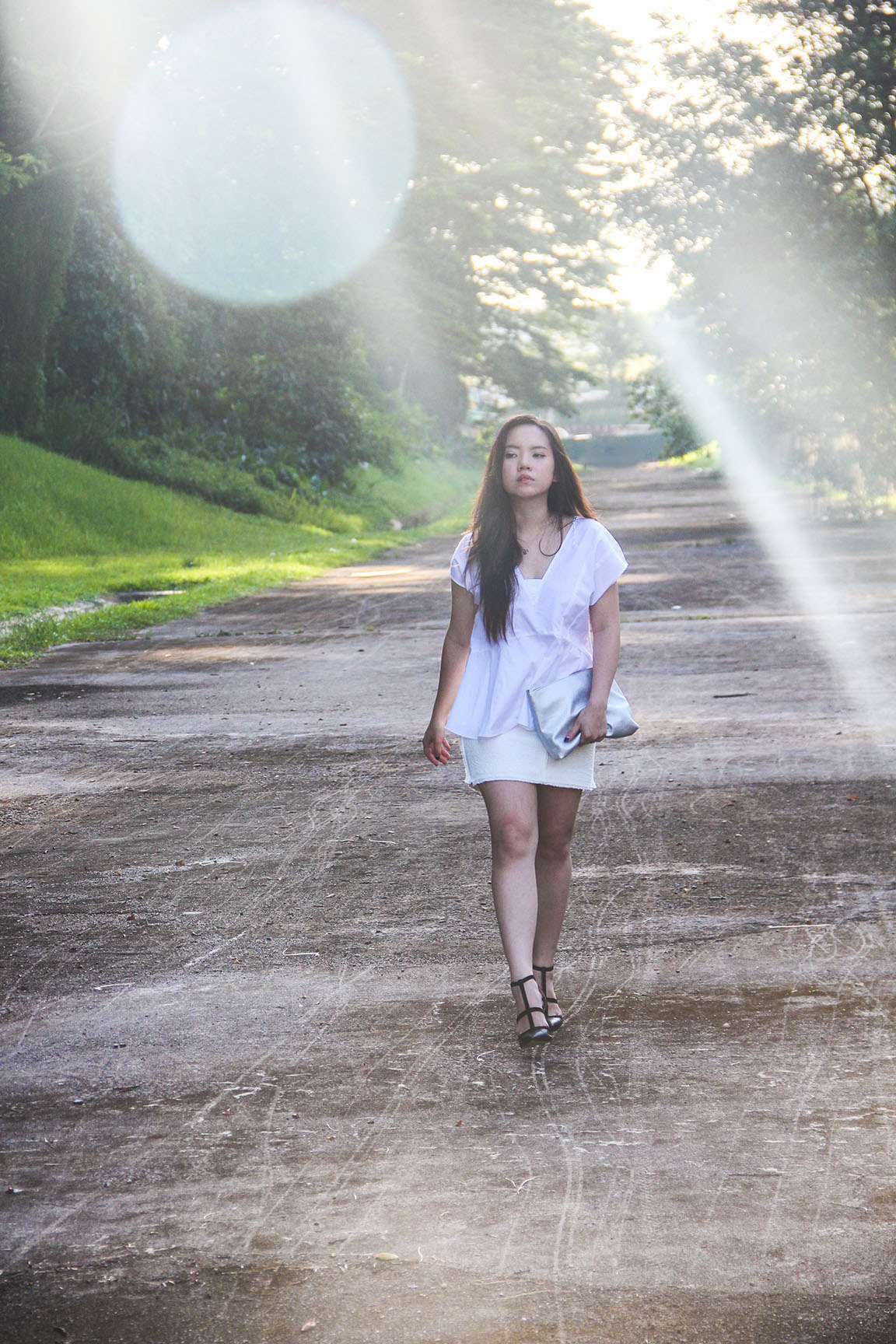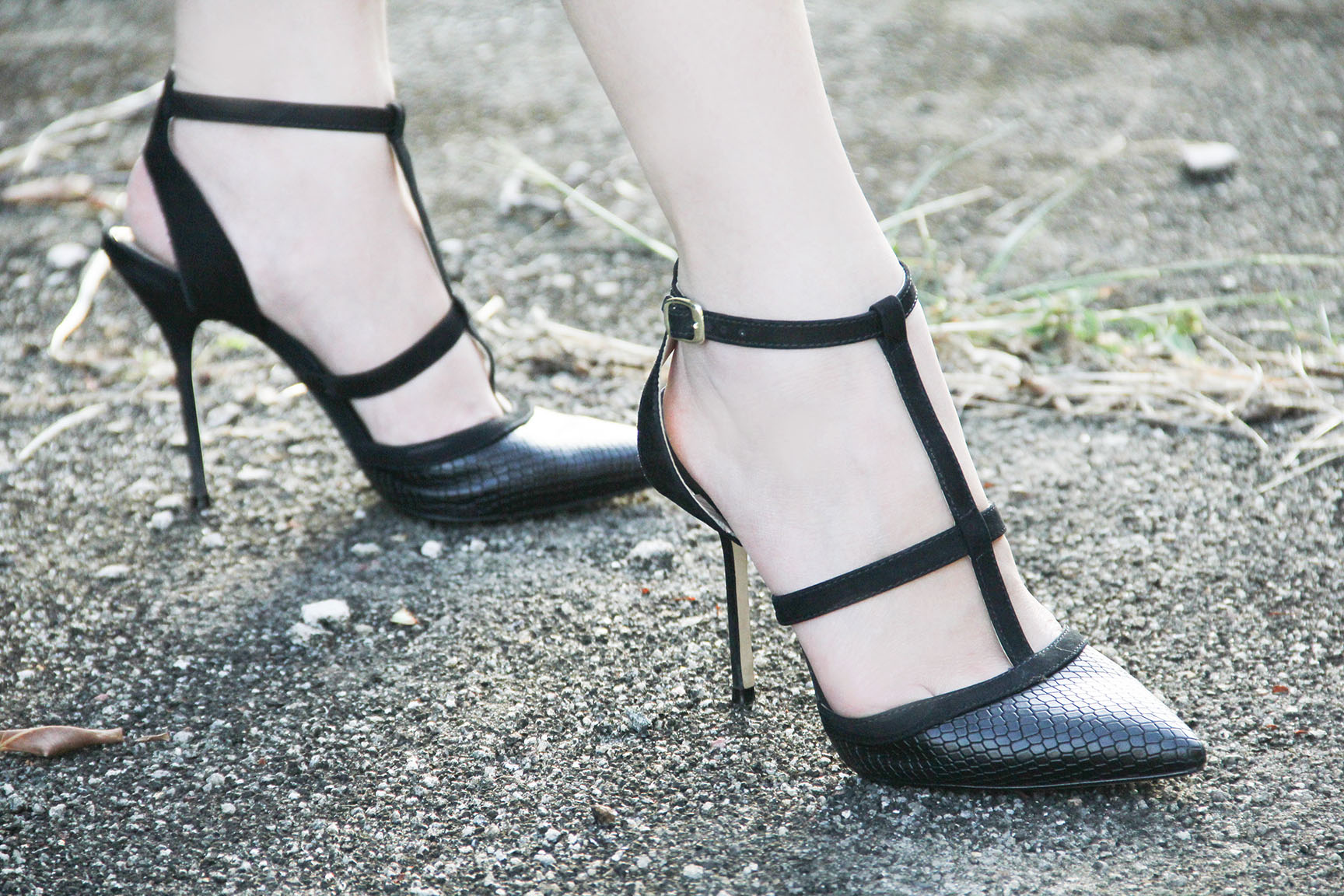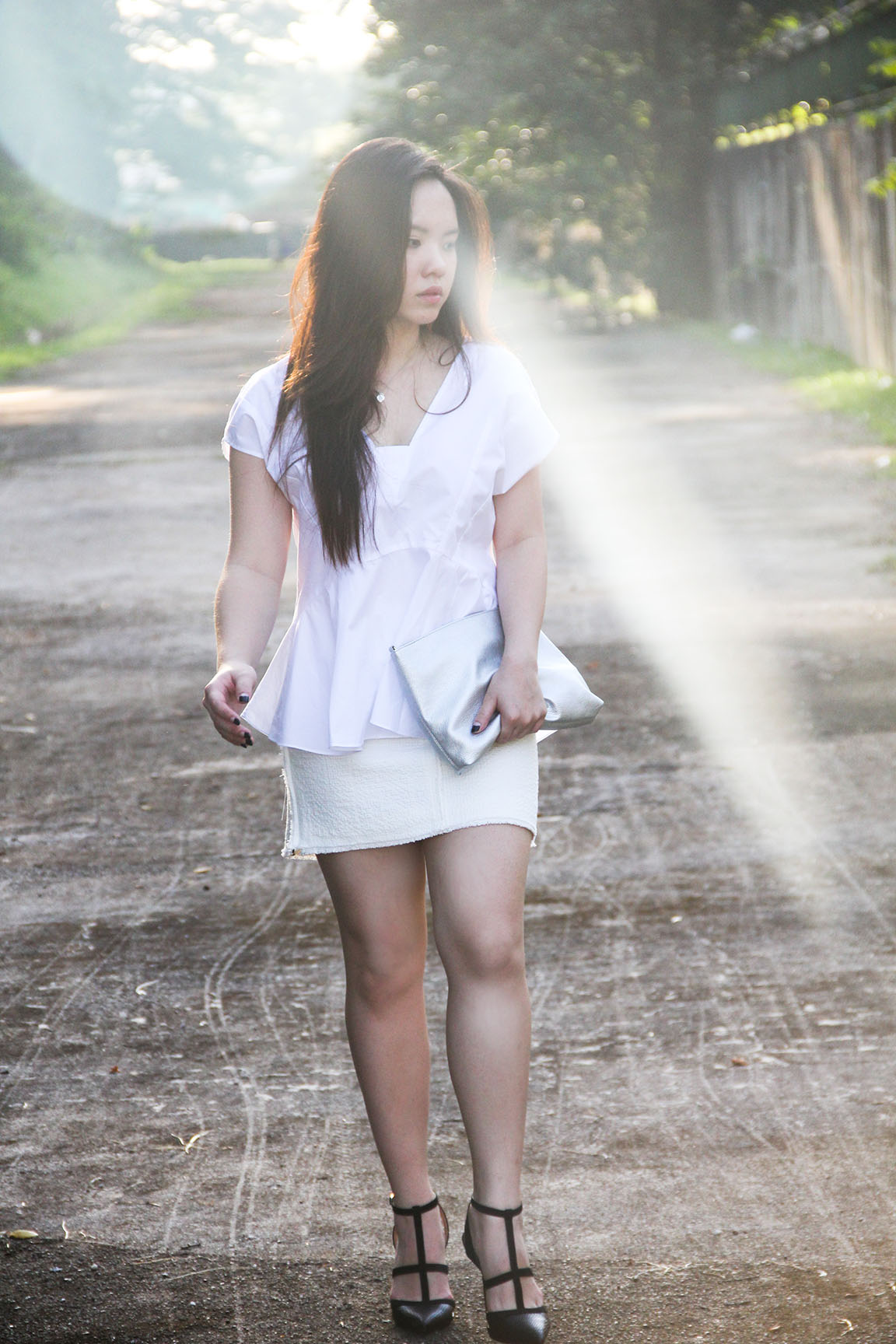 Zara White Loose Peplum Top |  Office Jewel T-Bar Point Heels
Though today started off to a dowdy start with lighting and thunder, I cannot help but feel ever so thankful and refreshed. Don't ever let any grey clouds dampen your day. 
Yours Truly,
Sarah