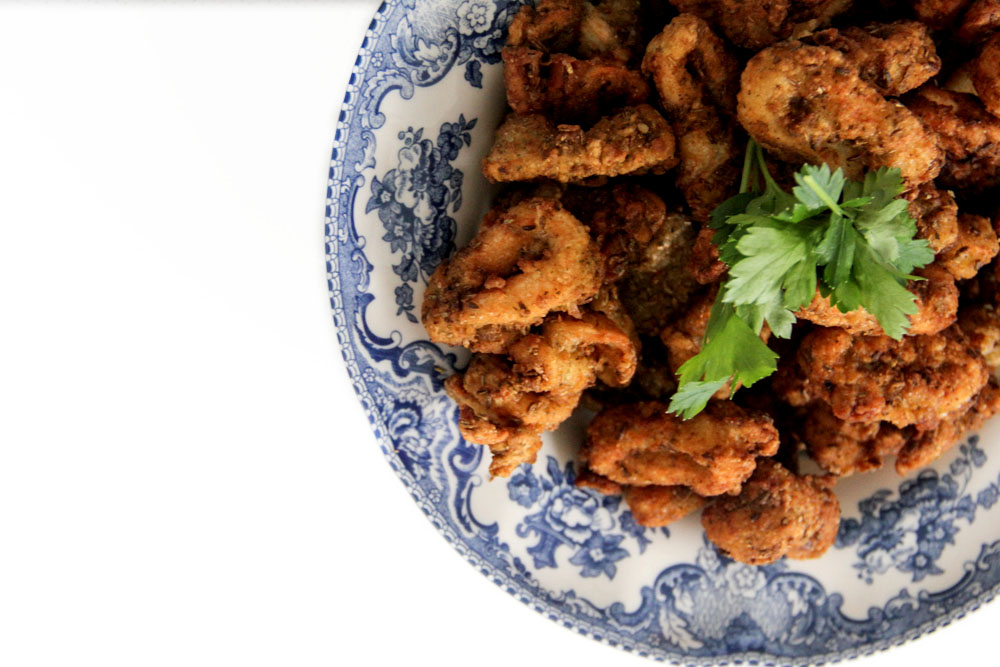 This has got to be by far the easiest recipe to make my favourite appetiser dish, Calamari. If you're anything like me, you'll order calamari at every possible opportunity. I've always assumed that it would be a hassle to make because you needed to deep fry it, but turns out all you need is a a couple of key ingredients and enough oil to get it going!
For this batch, we played it by ear. All we really did was throw in a bunch of herbs into a food processor with flour and blend. That was pretty much it. Season your batter well. You don't want it to end up tasteless.
What you'll need is (serves 8) :
sea salt

freshly ground white pepper

1 lemon

3 sprigs of flowering oregano

2 tablespoons fennel seeds

300 g plain flour

12 whole medium squid, prepared, with tentacles

vegetable oil, for deep-frying

a small bunch of fresh flat-leaf parsley
So, that's pretty much it for the ingredients. Simple right? Add more herbs if you like, the herbs listed on top is just for a general flavour. It's really more about what flavours you would like from the dish. For the dry batter, mix all the dry ingredients into a food processor (cut away any stems from the herbs because you only want the leaves) and blitz it into a fine powder. Make sure it's seasoned well with the salt and pepper!
What you want to do is to wash and pat dry the squid before coating it with the dry batter. Slice it whichever way you'd like to. Some people like the traditional calamari like how we've done, and others prefer to slice the squid with a criss cross pattern on the surface so that the squid curls up. After the squid is cut up, coat it well with the dry batter mixture.
You can use a deep-fryer if you have one, or just get a deep pan and fill it up with enough oil. Try to get the oil high enough so that it isn't too shallow that the pieces of squid will fully submerge under the oil. Around ½ to ¾ of the pan should suffice. Let the oil heat up. For the squid to cook evenly, you need really hot oil. Drop a small piece of bread in to make sure that it's hot enough. The bread should start to sizzle, float to the top and turn golden brown. 
Shake off any excess flour and slowly lower the squid into the oil; don't throw it in, it's going to splatter! You're going to need to do the squid in batches depending how big your pan is. Don't over crowd it. Allow the squid to cook for about 3-4 minutes, or until it turns golden brown. Take it out and pat dry the excess oil with a paper towel.
Tada! Now you've got your very own calamari recipe to cook whenever you're craving it! Enjoy!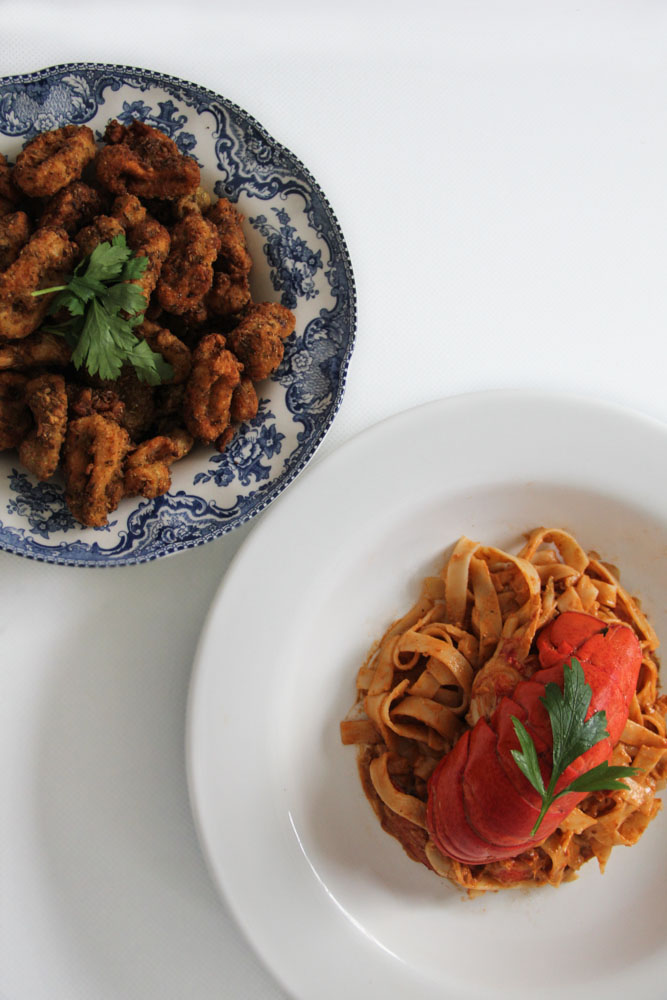 Recipe from Jamie Oliver | Blue plate provided by: eatplatelove

Sarah